Work on the interior of the home continues
Maxim is having the local pastor, Valic, continue to lay tile for us to get all the bathrooms completed. In the spring we hope to focus on getting the ceiling areas in the main large rooms complete, then lay the floor tile.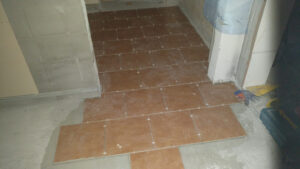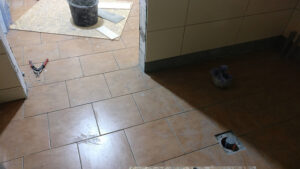 The house parents quarters, their main bath, and therapy tub room for the young men.