Gas Hook-up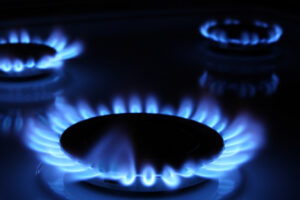 The blessing of a warm home
We are in the process of hooking up gas, so the only stoves and ovens currently functioning are electric. Our main kitchen stove top is gas as is our main source of heat for Stephen's Home. Though there is a resource of gas nearby, it hasn't yet been connected to the home because the placement and location of the kitchen had not yet been completed. Now the kitchen is completed.
Talking with the gas company:
Rule number one, don't even think about having a 6 top stove for a family of 15. That is too large a stove for any home and will not be allowed by the gas company. We asked on three separate occasions and were turned down every time.
Rule number two, here in Ukraine, all gas piping has to be visible so that it cannot and will not be siphoned off and stolen. So we have an elaborate structure of woodwork to support and hide the gas and ventilation system that is required in the main kitchen.
Rule number three, don't take too long to build, the office might lose your papers. That was the case for us and it took some bigwigs to instigate the office workers to fix the problem they created. After a year of them telling us they could not find the file for our home and trying to get the ball rolling on our own was fruitless. We now have an official project started.
Rule number three, don't make an open floor plan. The gas company will insist that it won't work, that proper ventilation isn't sufficient and persist that doors and walls must be installed and built so you no longer have an open space. A creative plan has been created, it's simply going to take some more creativity to implement.
I'm sure there will be more rules ahead that we've not anticipated, but eventually we'll get there. The plan needs to be drawn up for the home and funding for that is needed.